---
DECEMBER 2018 EXAMINATIONS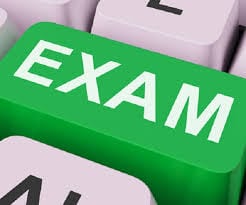 NOTICE
DECEMBER 2018 EXAMINATIONS
You are reminded that the deadline for payment of examination fees for the December 2018 examination session is 30th September 2018.  The December 2018 examination session will cover the following programmes:
CA Zambia
Diploma in Accounting
Certificate and Diploma in Taxation
Diploma in Public Sector Financial Management
Kindly take note that for new students and those students who have been deregistered, the due date for registration and re-registration, respectively, is 31st August 2018.  Therefore, ensure that you pay your registration fees (for new students) and subscription fees (for deregistered students at a normal rate) by 31st August 2018 to be considered for the December examination session.
Further note that all students are required to register for the examinations online.   No student will be registered for examinations without registering online.
ONLINE EXAMINATION REGISTRATION AND PAYMENT STEPS
Follow the steps below for your examination registration;
Navigate to https://members.zica.co.zm/
Login to your account (if you have forgotten your username or password, click on the reset link. If you do not have credentials send mail to helpdesk@zica.co.zm)
Click on EXAMS tab
Then click on REGISTER FOR DECEMBER 2018 EXAMS
Click to select examination center of your choice
Click on Register Myself button
Select the subjects you wish to be entered for.
Click on Proceed to Checkout
You will be taken to 2 options which are Pay Now and Purchase Order
If you select Pay Now to pay using your Visa/MasterCard you will be redirected to the payment page.
Under payment page you must enter the following data:
Card No: xxxxxxxx (this is the 16 digit number on your Visa or Master card. Must be entered without spaces)
Expiry date: xxxx (This is found on the front of card)
Security code: 3 digits at the back of card
Click Next Button to review your transaction.
Click Pay button to complete transaction. If the payment goes through, you will receive an order confirmation and a receipt via email.
If you Select Purchase Order (PO) to register without paying, enter the text 'BILL MUSTER' in the space provided and click on Submit Order button.
Scroll up and click on your Name. This will take you to account home page.
Select the Finance tab and click on pending invoices.
Click on the Export to PDF icon on the top left side of your page to extract a prefilled Bill Muster form in PDF. Print two copies.
You will need to deposit funds at ZANACO Bank using the printed Bill Muster forms.
If you are unable to print forms, ensure to indicate the order number generated by the system on your bill muster form.
For any queries, contact the undersigned.
Mrs. Sherlyn Musonda Hanene
MANAGER – EDUCATION AND TRAINING
Download link: DECEMBER 2018 EXAMINATIONS
Recommended Posts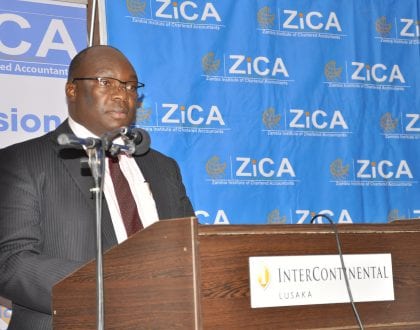 November 1, 2018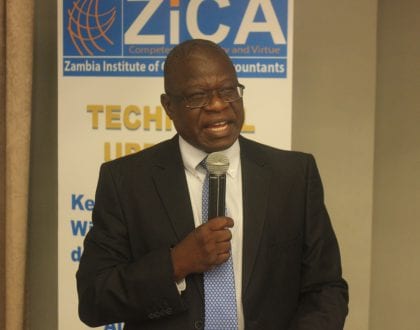 November 1, 2018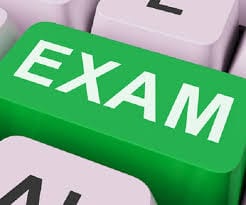 October 22, 2018