---
INVITATION TO ATTEND THE 2019 NATIONAL BUDGET ANALYSIS DINNER
The Zambia Institute of Chartered Accountants (ZICA), in partnership with Economics Association of Zambia (EAZ), with sponsorship by Stanbic Bank will be hosting the 2019 POST BUDGET ANALYSIS AT INTERCONTINENTAL HOTEL, Lusaka on Friday 28 September 2018 at 18:30hours.
The objective of this event is to accord the general public an early opportunity to hear the expert analysis and likely impact of the National Budget on the taxation, key economic sectors, macroeconomic and social economic implications on fiscal/monetary policy and GDP growth among others. We have invited eminent professionals and academicians to analyze the budget.
As per tradition, we expect the Minister of Finance to grace the occasion.
Topics for discussion will include analysis of:
 The Tax implications of the Budget
 External and Domestic Budget Financing
 How the Budget aligns with the Austerity measures
 The Macroeconomic and Social impact of the Budget
We wish to cordially invite you to attend this landmark event. Participation fee is Seven Hundred Kwacha (K700) per attendee inclusive of dinner. Kindly note that limited platinum corporate packages will be available for Twenty-Five Thousand Kwacha (K25, 000). CLOSING date for ticket payments is Wednesday, 26th September 2018.
For bookings and payments:
 Contact Sena at Lusaka Office on telephone +260 211 374 551-9/69 or email: technical@zica.co.zm
 EAZ members can contact Nachi on +260 211 842 088
All cash and cheque deposits should be made in the below accounts:
Account Name: ZICA
Bank: Stanbic
Branch: Lusaka Main
Account No: 9130000931865
or
Account Name: ZICA
Bank: Zanaco
Branch: Centre
Account No: 0027262500102
Terms & Conditions (TCs) apply on cancellation of participation
________________________________________________
Platinum sponsor of the 2019 Post Budget Analysis Dinner
Download Link: 2019 BUDGET NIGHT ADVERT_FINAL
Recommended Posts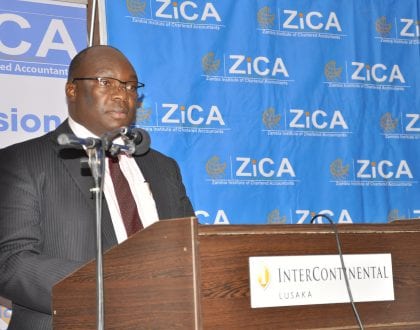 November 1, 2018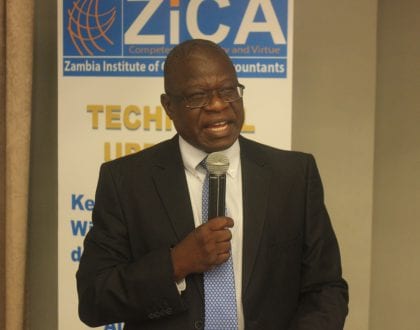 November 1, 2018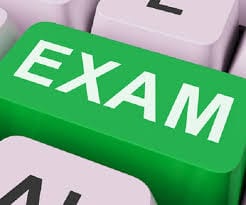 October 22, 2018