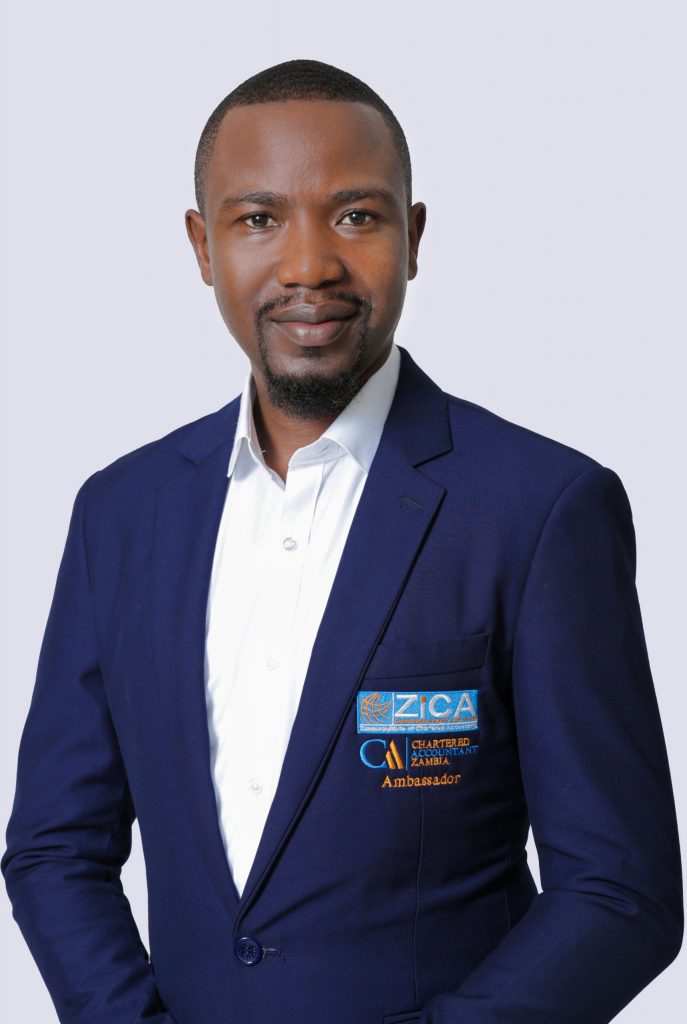 MWALE M. TEMBO
CA Zambia Graduate
Mwale M. Tembo a.k.a. MMT is a fellow of ZICA and one of the first seven (7) CA Zambia holders with over eleven (11) years' experience, three (3) years of full-time lecturing, six (6) years external auditing and about two (2) years in industry.
A crowd puller, motivational speaker, robust IFRS trainer, external auditor, CA Zambia accredited mentor and self-driven finance and business advisor, he graduated meritoriously with a prize in best student in Advanced Management Accounting. At age 25 years, he became the first ZICA holder to become a full time Lecturer at ZCAS. He also became the first ZICA holder to be appointed examiner and marker of the ZICA examinations.
MMT was the first ZICA and CA Zambia holder to serve on the ZICA Committee of Council for Education and Training Committee for 2.5 years and currently serves on the ZICA Committee of Council Technical Committee as a member. He holds a Bachelor of Arts Degree in Accounting from Athlone Institute of Technology (Ireland), certificate of Investment Advisor and Stock Broker Course issued by the securities and exchange commission of Zambia in collaboration with the Lusaka Stock Exchange (SEC and LUSE). He currently works for BDO Zambia Audit Services as Audit Manager in assurance and IFRS advisory services where he is the lead internal trainer tasked with IFRS and ISA training to the first, second and third-year auditors. MMT remains passionate about growing other accounting and finance professionals into seasoned leaders to play a catalystic role in not only the accounting profession but also in society at large. He believes that the success of his professional career is not measured by his achievements but rather by the success of other professionals.
Ask him about CA Zambia on LinkedIn or WhatsApp /call him on +260 960 283 594.