---
D2-Financial Management
No access plans exist.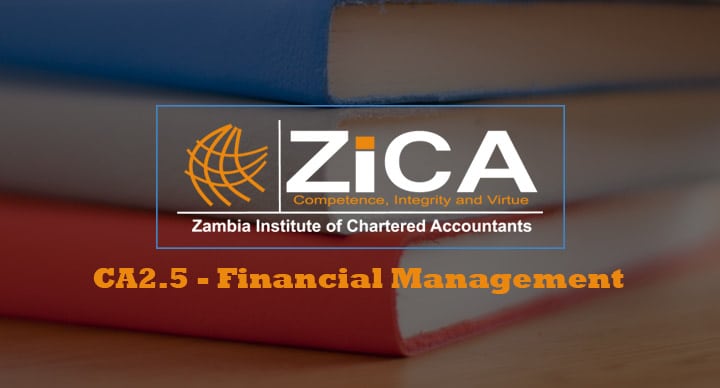 Course Features
Course Details
D2-FINANCIAL MANAGEMENT
This Paper introduces students to the framework of financial management, Financial planning and analysis, Sources of finance, Cost of capital, Capital investment appraisal, Valuation principles and group accounts, Working capital management and Public Finance.
Objectives
On completion of this paper, the student should be able to:
Explain the nature, role and purpose of the financial management function,
Analyse financial statements using accounting ratios and carry out assessments to predict corporate failure,
Identify and evaluate alternative sources of business finance,
Explain and calculate the cost of capital and the factors which affect it,
Carry out effective investment appraisal,
Discuss and apply principles of business and asset valuations and prepare consolidated financial statements for simple groups,
Discuss, recommend and apply working capital management techniques,
Discuss and apply the principles of public finance in tax practice.
Structure of the examination paper
There shall be a three hour examination consisting of four (4) compulsory questions of twentyfive (25) marks each. Candidates will be allowed fifteen minutes' reading and planning time.
Detailed syllabus
UNIT 1 - FRAMEWORK OF FINANCIAL MANAGEMENT
Element 1: The nature and purpose of financial management
Element 2: Financial objectives and relationship with corporate strategy
Element 3: Stakeholders and impact on corporate objectives
Element 4: Financial and other objectives in not-for-profit organisations
Element 5: Financial markets and the Efficient Market Hypothesis (EMH)
UNIT 2 - FINANCIAL PLANNING AND ANALYSIS
Element 1: Analysis of financial performance using accounting ratios
Element 2: Forecasting financial statements
Element 3: Predicting corporate failure
UNIT 3 - SOURCES OF FINANCE
Element 1: Sources of, and raising short-term finance
Element 2: Sources of, and raising long-term finance
Element 3: Internal sources of finance and dividend policy
Element 4: Finance for Small and Medium-size Entities
Element 1: Relative costs of various sources of finance
Element 2: Estimating the cost of equity
Element 3: Estimating the cost of debt and other capital instruments
Element 4: Estimating the weighted cost of capital
Element 5: Capital structure theories and practical considerations
Element 6: Impact of cost of capital on investments
UNIT 5 - CAPITAL INVESTMENT APPRAISAL
Element 1: The nature of investment decisions and the appraisal process
Element 2: Non-discounted cash flow techniques
Element 3: Discounted cash flow (DCF) techniques
Element 4: Allowing for inflation and taxation in DCF
Element 5: Capital Replacement decisions
UNIT 6 - VALUATION PRINCIPLES AND GROUP ACCOUNTS
Element 1: Nature and purpose of the valuation of business and financial assets
Element 2: Models for the valuation of shares
Element 3: The valuation of debt and other financial assets
Element 4: Principles of groups of companies
Element 5: Preparation of consolidated financial statements including an associate Element 6: Dealing with intra group transactions
UNIT 7 - WORKING CAPITAL MANAGEMENT
Element 1: The nature, elements and importance of working capital
Element 2: Management of inventories, accounts receivable, accounts payable and cash
Element 3: Determining working capital needs and funding strategies
Reading material
ZICA, Financial Management, 1st edition, Lusaka
2. ZICA, Corporate Financial Management, 1st edition, Lusaka
This course does not have any sections.
---
More Courses by this Instructor
---