---
TO ALL CA ZAMBIA STUDENTS
We wish to inform all CA Zambia students that only students who have successfully completed the examinations and achieved the competences through practical training are eligible to attend the 12th Graduation Ceremony scheduled for 11th October 2018 at New Government Complex.
The Institute wishes to congratulate all the deserving students for attaining the CA Zambia status as per the list below:
DECEMBER 2017 GRADUANDS
A005733 OSMAN BANDA
A010650 KAWINA MUNEKU
JUNE 2018 GRADUANDS
A007912 KELVIN CHILONGU
A008178 SOLOMON HABOONGO
F005607 GISTON KASAMU
A006925 EMMANUEL NYEMBA
A007627 MWALE TEMBO
Kindly take note that only the above listed students shall graduate under the CA Zambia programme.
Thank you.
Recommended Posts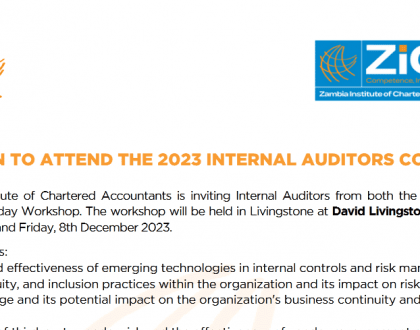 November 30, 2023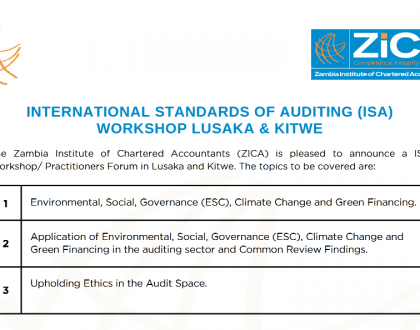 November 13, 2023