---
NOTICE OF CHANGE OF VENUE AND EXTENSION TO THE 2020 TAX & NON-TAX BUDGET SUBMISSIONS WORKSHOPS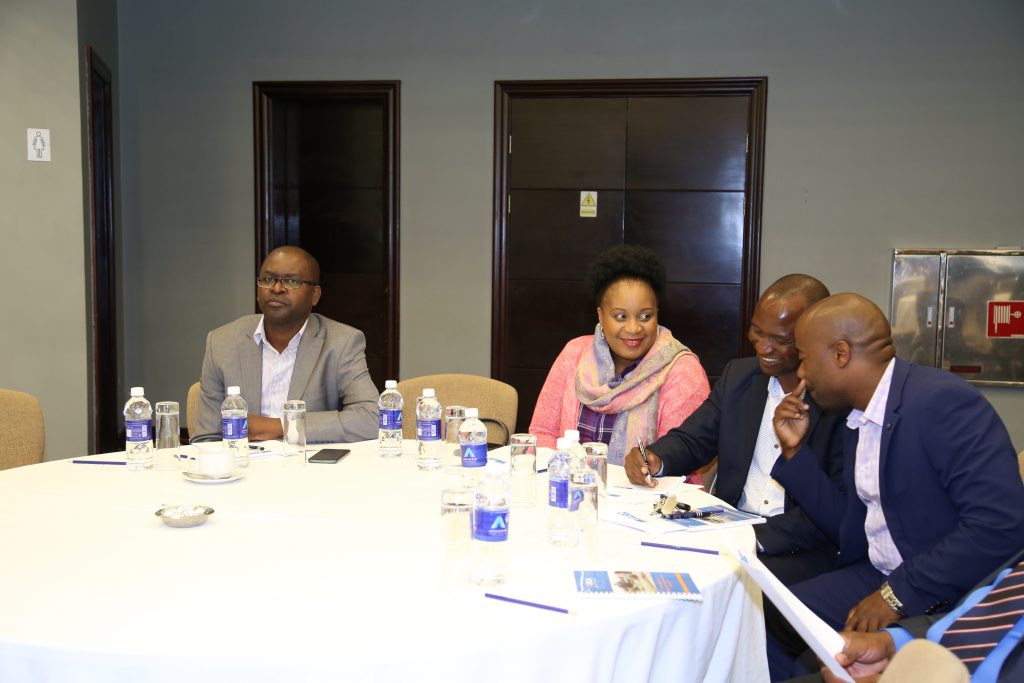 The Zambia Institute of Chartered Accountants (ZiCA) will be holding the Tax and Non-Tax Budget Submissions consultative workshops for the 2020 National Budget. The objectives of the workshops are:
To provide participants with the insights into effective national budget submissions;
To provide members and the business community with an opportunity to contribute and make submissions on the 2020 National Budget; and
To support Government in resolving and improving challenges in the tax legislation.
Click HERE to register for this event.
Download the full programme below:
Recommended Posts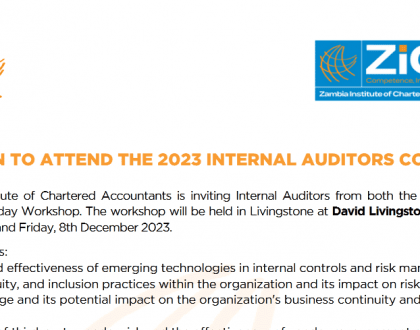 November 30, 2023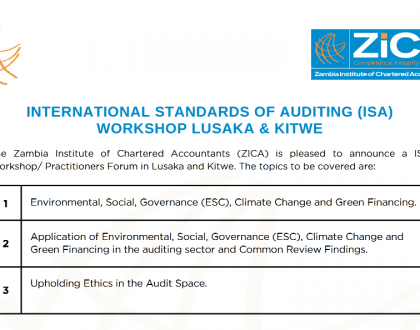 November 13, 2023