---
INVITATION TO ATTEND THE 2021 IFRS UPDATES WORKSHOP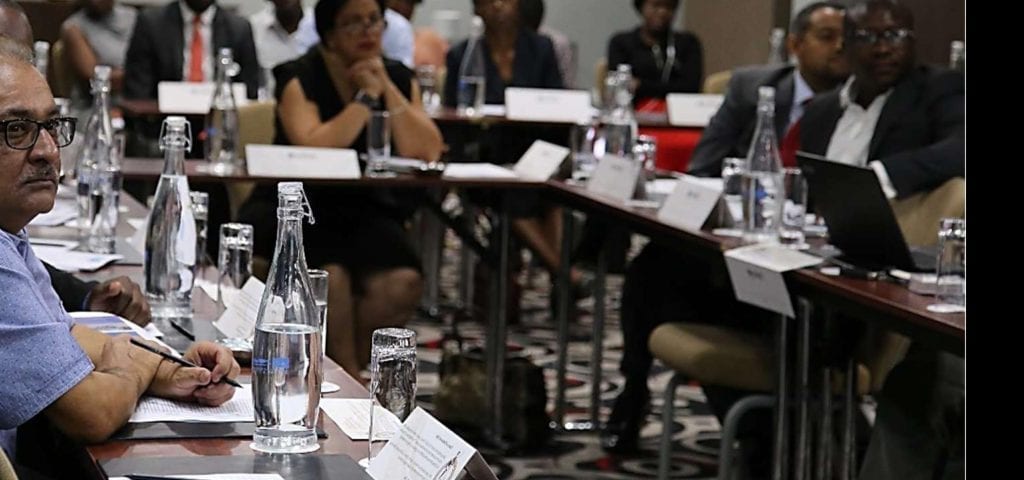 The Zambia Institute of Chartered Accountants (ZICA) is pleased to invite you to the 2021 IFRS updates training workshop to be held on 11th and 12th November 2021 in Lusaka at Pamodzi Hotel; 17th and 18th November 2021 in Ndola at Protea Hotel. The workshop is set to assist participants gain a complete understanding of the Practical implementation and post implementation challenges of IFRSs that were recently implemented. The 2021 IFRS
update will provide step by step guidance on difficult technical accounting issues. In particular the workshop will cover.
1. Application of IFRS 9 (Financial Instruments): Update on IFRS 9 including estimating ECL in 2021 and beyond
2. Application of IFRS 16 (Leases): What lessons have we learned?
3. Application of IFRS 15 (Revenue from Contracts with Customers) : Updates on revenue recognition.
4. ESG: What is Green Finance and how will this impact the financial reporting in Zambia?
5. Impact of Libor changes on borrowings and how to account for these.
6. Accounting consequences for Letter of Support , Loan commitments and Financial guarantees.
7. Transition to IFRS 17:Presentation,recognition and measurements of Insurance contracts including differences between IFRS 4 and IFRS 17.
8. Business combinations -IFRS 3.
9. Events after the reporting date
10. Application of IAS 1 (Presentation of Financial Statements).

CHARGES: K6, 000 per participant without accommodation but covering workshop
materials, meals, refreshments and giveaways.
CPD Credits: 12 Hours
Confirmation closes 3 days before the workshop date. Payments should be deposited in the
either accounts below and pops sent to technical@zica.co.zm. Read more…
Recommended Posts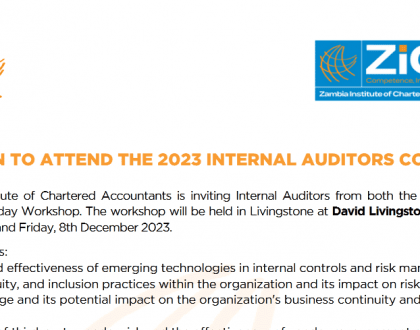 November 30, 2023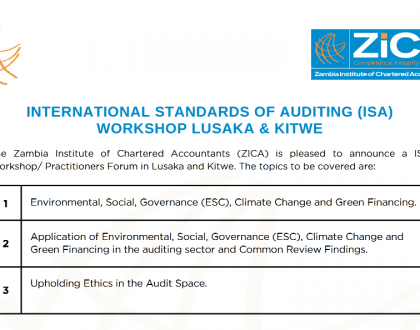 November 13, 2023