---
INVITATION TO ATTEND THE 2022 CHIEF FINANCIAL OFFICER WORKSHOP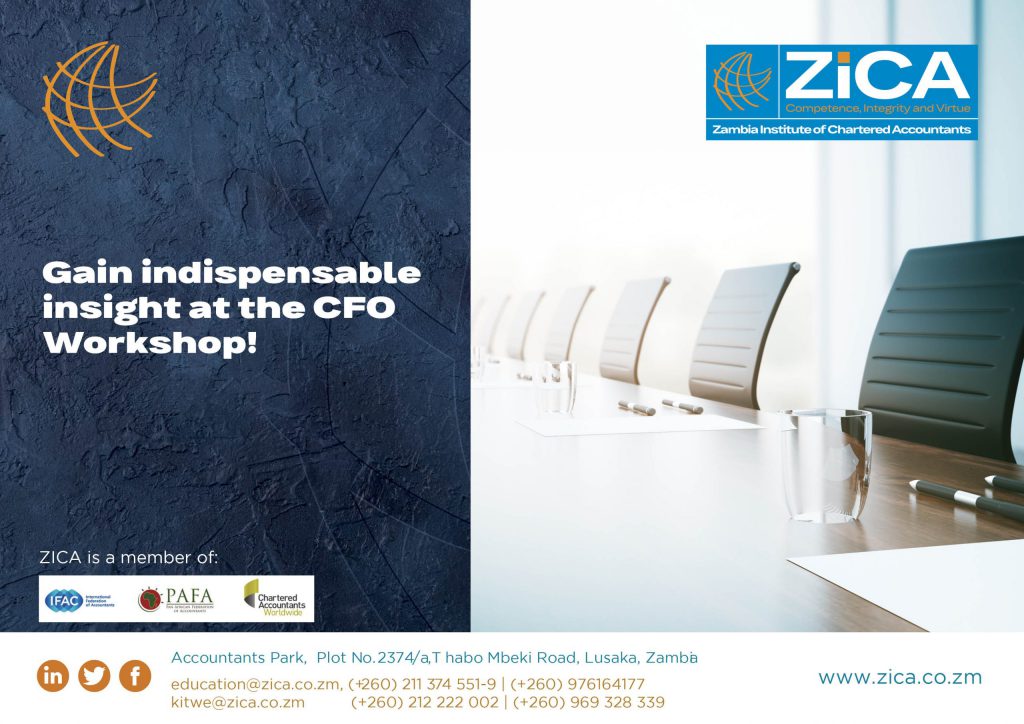 The Zambia Institute of Chartered Accountants (ZICA) is pleased to announce the 2022 Chief Financial Officer (CFO) Conference to be held at Radisson BLU, Lusaka on Friday, 24th June 2022 from 08:00 to 16:00 hours. The Conference, is a must attend conference designed to provide a platform for finance executives, business and thought leaders to share innovative ideas and insights on what the future of the CFO holds. The event is a panel executive exchange moderated by CFOs which will provide a unique opportunity for peers to share knowledge, expertise and insight on the following topics:
1. Facing the Future: Creating a Culture of Innovation– Mr. Lishala SitumbekoManaging Director / CEO –Access Bank Zambia Limited
2. The Impact of ESG on credit risks and business at large– Ms. Alice TemboPartner-Deloitte Zambia
3. The CFO's Role in Leading Digital Growth -Ms. Venus Hampinda-CFO-ABSA Bank Plc
4. Key Developments in the Financial Sector and Outlook for the Medium Term – BOZ representative
5. Transformational Leadership – Mr. Patrick Mawire- EY Zambia-Managing Partner
6. Impact of work on Mental Health and Wellbeing – Dr. Naeem Dalal- Mental Health Consultant
On the basis of the above, we are cordially inviting you to attend this informative and practical workshop. Participation fee is K5, 000 per participant (Inclusive of workshop materials and ZICA branded giveaways).
Recommended Posts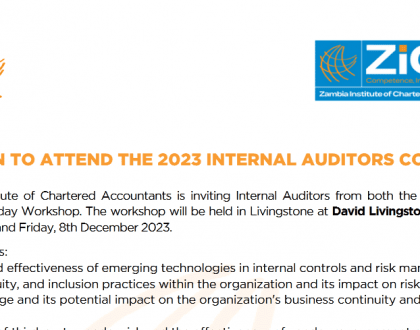 November 30, 2023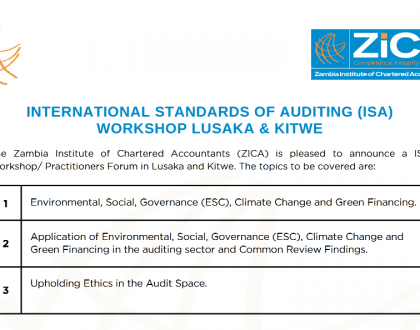 November 13, 2023