---
ZICA Signs a Graduate Trainee MOU programme with Zambeef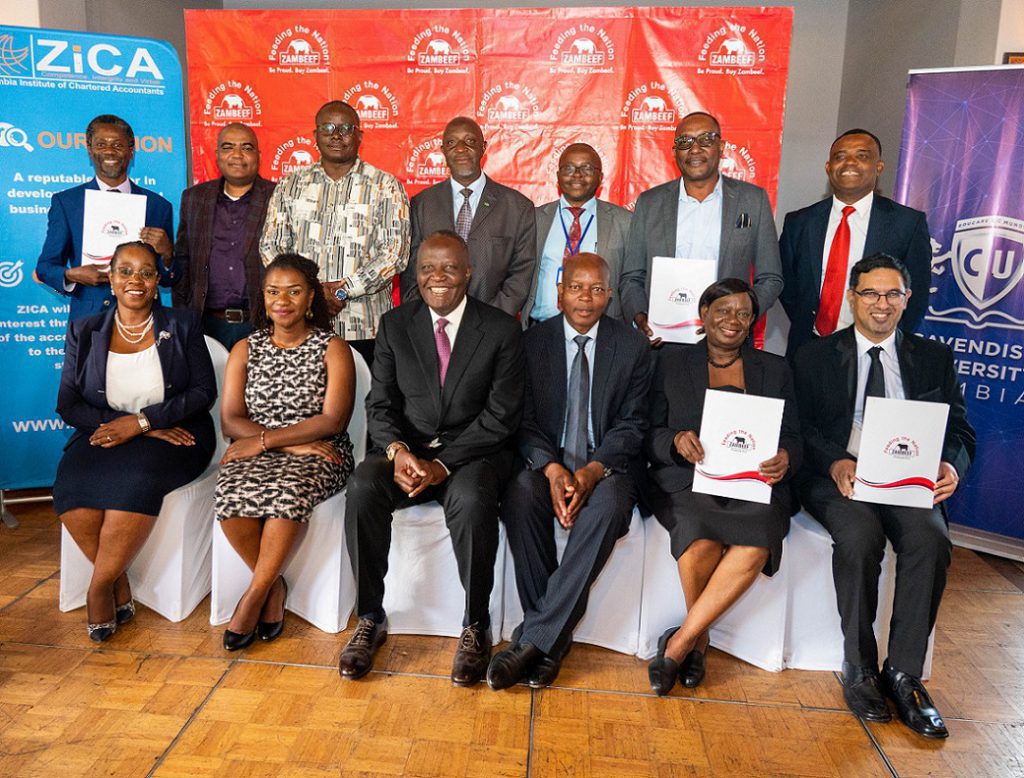 The Zambia Institute of Chartered Accountants (ZICA) was among four (4) institutions that took part in the Zambeef Internship Signing ceremony at Taj Pamodzi Hotel on Friday 21 April 2023. The other institutions included UNZA, NORTEC and Cavendish University. The ceremony was graced by the Minister of Technology and Science Hon Felix Mutati who applauded Zambeef for delivering a unique business model from farm to fork. He said "the MOUs signed should act as furnaces where management skills, research and science are to be burnt to bring out well baked individuals." Honourable Mutati encouraged other employers not to just complain about the quality of personnel but to invest in practical training like Zambeef has done.
The Zambeef CEO Ms Faith Mukutu stated that the MOUs will realize Zambeef's dream of feeding the nation and the region. The aim of the agreement was to offer industry placements and apprenticeships to students of the institutions. This will enrich students' educational experience and prepare them for a constantly evolving labour market through management trainee programmes, artisan development programmes, supervisor development programmes as well as selected research and development programmes.
ZICA CEO, Mr. Anthony Bwembya was delighted that the MOU had come to fruition. He urged the public to support the homegrown ZICA accountancy qualifications which were not only recognised in-country but worldwide. He further called on other employers to emulate Zambeef's initiative of providing accountancy training opportunities and become ZICA approved employers for the CA Zambia practical training programme.
Recommended Posts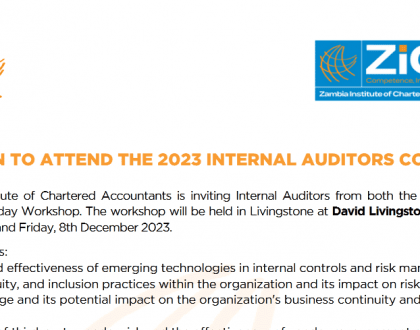 November 30, 2023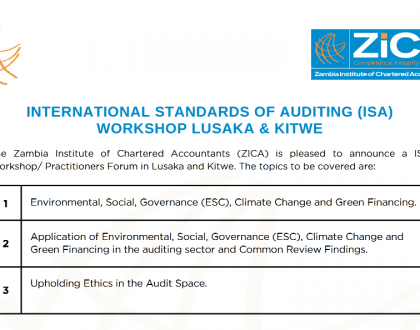 November 13, 2023