---
ZICA URGES GOVT TO FOCUS EFFORTS IN DEVELOPING SYSTEMS THAT WILL FACILITATE THE TAXATION OF COMPANIES AND INDIVIDUALS IN THE INFORMAL SECTOR.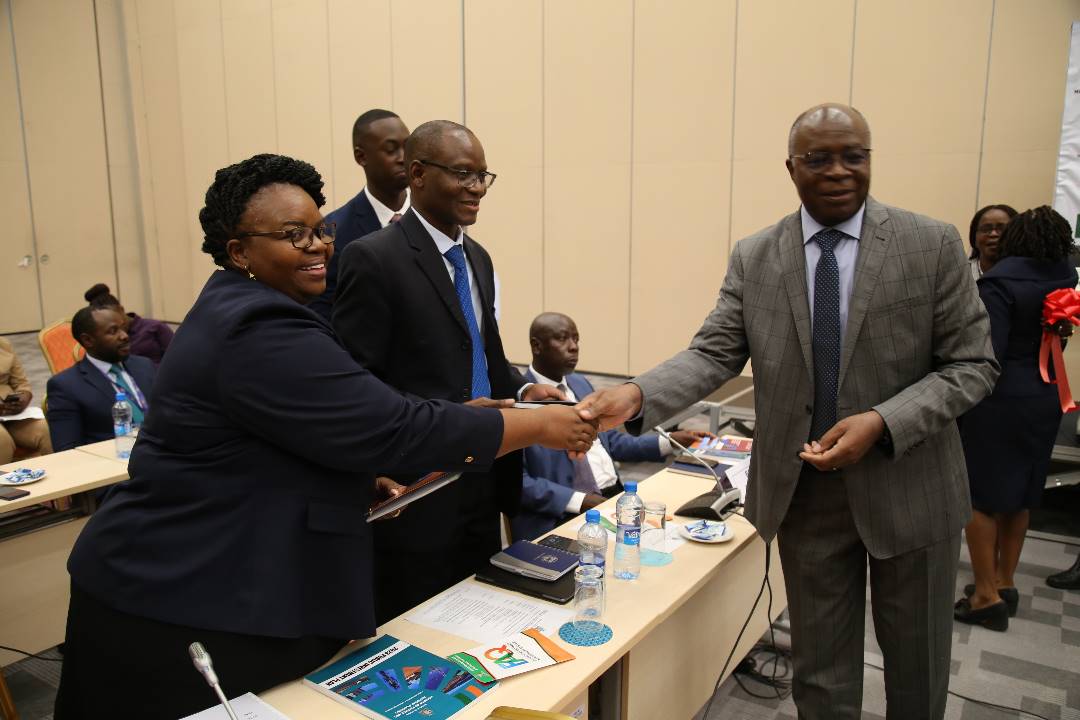 May 2,2023 – The Zambia Institute of Chartered Accountants (ZICA) President Mrs Cecilia Zimba has urged the Government to refocus its efforts in developing systems that will facilitate the taxation of companies and individuals in the informal sector.
Mrs Zimba was speaking at the 1st Quarter Budget and Economic Performance Symposium organised by the Ministry of Finance and National Planning held at Mulungushi International Conference Centre on 2nd May 2023.
She reiterated the call from ZICA to effectively tax the informal sector. "New taxes were consistently being introduced on the same set of organisations and people that are already contributing so much to the treasury.
Mrs Zimba has also urged the Zambia Revenue Authority (ZRA) through the Minister of National Planning to bring various players in the informal sector to the fold.
She further highlighted the need for Government to accelerate the implementation of the International Public Sector Accounting Standards (IPSAS) to spearhead transparency in the public sector and pave way for accountability of Government resources as this would drastically reduce the financial irregularities that were being witnessed.
Mrs Zimba urged the Ministry of Finance and National Planning to collaborate with ZICA in ensuring that the information on the ZICA members that were cited for financial irregularities at the Ministry of Finance was shared in order for the Institution to follow the due processes of bringing to book members that did not adhere to the Code of Conduct for the Accountancy Profession.
Meanwhile Mrs Zimba has thanked the Government for the initiative to allow for the partial withdraw of the pre-retirement benefits from the National Pension Scheme Authority (NAPSA).
She however warned that there was need for a deliberate financial literacy programme that would help those that redeem to invest the resources wisely and that ZICA was ready to work with the Government in this regard. During the same event, Minister of Finance and National Planning Hon. Situmbeko Musokotwane MP launched the Public Investment Management Guidelines, Appraisal Manual for Public Investment Projects, Public Investment risk management guidelines and the 2023 Public Investment Plan aimed at safeguarding prudent use of public resources and promotion of accountability and transparency. The guidelines can be accessed on the Ministry of Finance and National Planning website:   https://www.mofnp.gov.zm/?wpdmpro=2023-public-investment-management-guidelines
Recommended Posts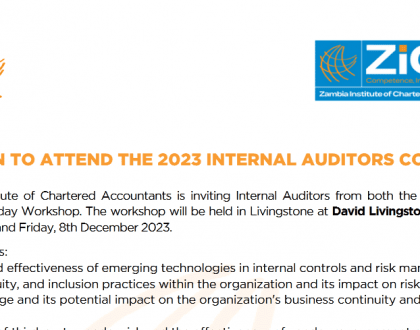 November 30, 2023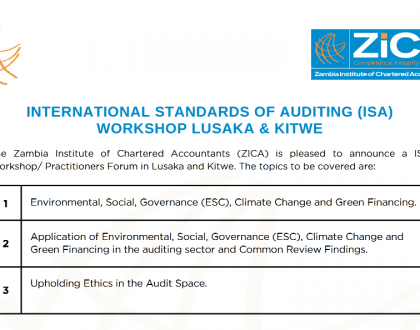 November 13, 2023