---
PAFA – Press Release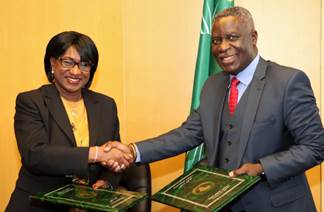 The Pan African Federation Of Accountants (PAFA) and the Africa Union (AU) Sign a Memorandum of Understanding (MoU)
Addis Ababa Ethiopia, 26 July 2018, the Pan African Federation of Accountants (PAFA) and the Africa Union (AU) signed a Memorandum of Understanding (MoU) to collaborate in areas of mutual interest and efforts toward achieving the goals of Agenda 2063. The MoU was signed by the Chief Executive Officer of PAFA, Mr. Vickson Ncube and the Director of Programming, Budgeting, Finance and Accounting, Mrs. Assietou Diouf, representing the AU Commission. The signing ceremony took place at the AU Headquarters in Addis Ababa, Ethiopia.
In his opening speech, Mr. Vickson Ncube said; "The African Union has set up a Pan African Vision of 'An integrated, prosperous and peaceful Africa, driven by its own citizens, representing a dynamic force in the international arena'. At the heart of this vision is the restoration of the dignity of the African man, woman and child. This MoU is testimony of PAFA's commitment to work with and through the African Union towards the realisation of Agenda 2063, and we are convinced that an integrated approach where all stakeholders work together for the realisation of Agenda 2063, is the only viable solution for the restoration of the dignity of Africa and its people" View complete speech
Mrs. Assietou Diouf highlighted; "In this spirit of partnership, the AU Commission and PAFA have agreed in the signing of this Memorandum of Understanding (MoU) to facilitate collaboration and complementarity. The areas of cooperation highlighted in the MoU include: (1) Matters relating to good economic governance, accountability, transparency and good financial management through the development, promotion and harmonization of the accountancy profession in the Continent and in any other matters of mutual interest and benefit to the Parties; (2) Gathering and sharing of information and data on resources and matters of interest to business in the Continent; (3) Harmonizing public and private sector practices in order to create the necessary economic climate for poverty reduction and economic growth; and (4) the development of a Joint Action Plan (JAP) for the operationalisation of the MoU"
The Pan African Federation of Accountants (PAFA) reinforced that it would leverage the MoU to mobilise other Pan Africa organisations to render their full support to Agenda 2063. The Federation further committed to come up with a shortlist of five (5) priority areas and related activities within the next two months, to support the actualisation of the MoU.
On parting, Mr. Ncube appealed to stakeholders; "For Agenda 2063 to succeed, let politicians practice politics with principle, let professionals practice professionalism with patriotism, and let business' practice business with benevolence. I would also like to make a special appeal to all our brothers and sisters who are in the diaspora. Home is here in Africa. Be part of the redemption of this great Continent by continuing to support those of your people you left behind, investing in the continent and indeed by bringing back the wealth of experience you have gained in foreign lands. Together we shall make Africa function for the benefit of us its citizens." View complete speech
Vickson Ncube
CHIEF EXECUTIVE OFFICER
Recommended Posts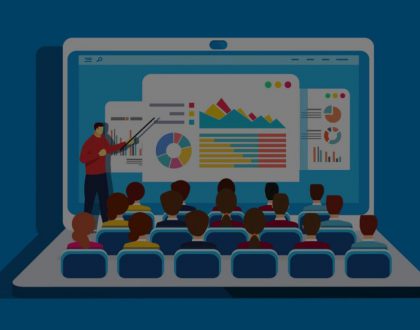 September 18, 2023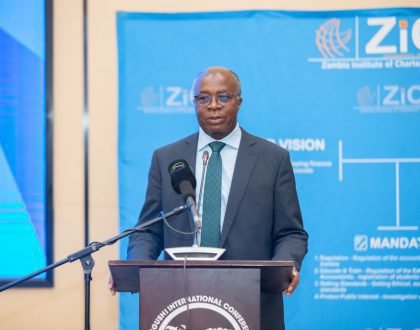 September 5, 2023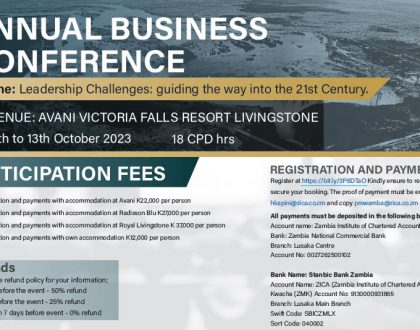 September 5, 2023