---
2023 IFRS Workshop
The Zambia Institute of Chartered Accountants (ZICA) is pleased to invite you to the 2023
IFRS updates training workshop to be held on 2nd and 3rd November 2023 in Lusaka at
Intercontinental Hotel; 9th and 10th November 2023 in Ndola at Protea Hotel.
The workshop is set to assist participants gain a complete understanding of the Practical
implementation and post implementation challenges of IFRSs that were recently implemented.
The 2023 IFRS update will provide step by step guidance on difficult technical accounting
issues. You can view more here.
Recommended Posts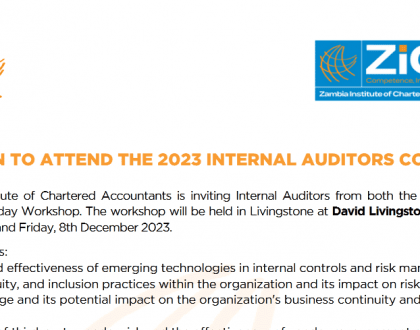 November 30, 2023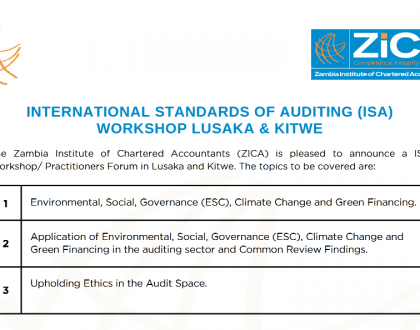 November 13, 2023