---
PRESS RELEASE STATEMENT BY THE ZICA PRESIDENT – ZCAS AND ZCAS UNIVERSITY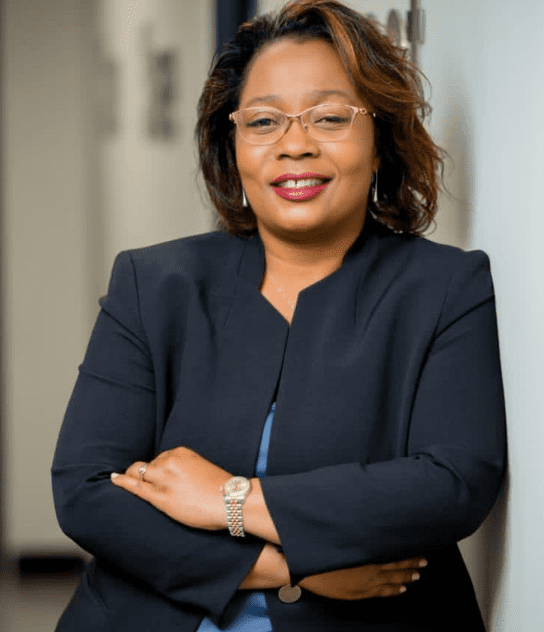 The Zambia Institute of Chartered Accountants (ZICA) is mandated to regulate the practice of accountancy and set standards for the education of Accountants in Zambia as per the provisions of the Accountants Act of 2008. Amongst other things, ZICA has a statutory mandate to advise the Government of Zambia on matters relating to the economic development of the Country.
ZICA as regulator of the Accountancy profession in Zambia is a major stakeholder in ZCAS because it is an anchor institute for the training of professional accountants. The accountancy profession is uniquely pitched in training world over in that after an academic qualification, accountants are mandated to gain a professional qualification registered by the global regulator of the profession, the International Federation of Accountants (IFAC). We cannot afford to trivialise the essentials of possessing a professional accountancy qualification, as this is the only gateway to world recognition as a chartered accountant. Furthermore, our country still requires that we continue to train professional accountants to ensure accountability and transparency in every institution.
You can read more here.
Recommended Posts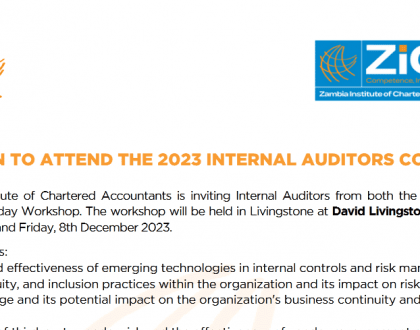 November 30, 2023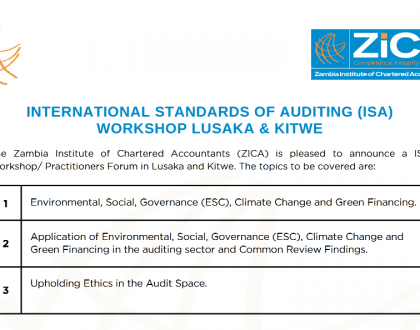 November 13, 2023