---
NOTICE TO DIPLOMA IN ACCOUNTANCY GRADUATES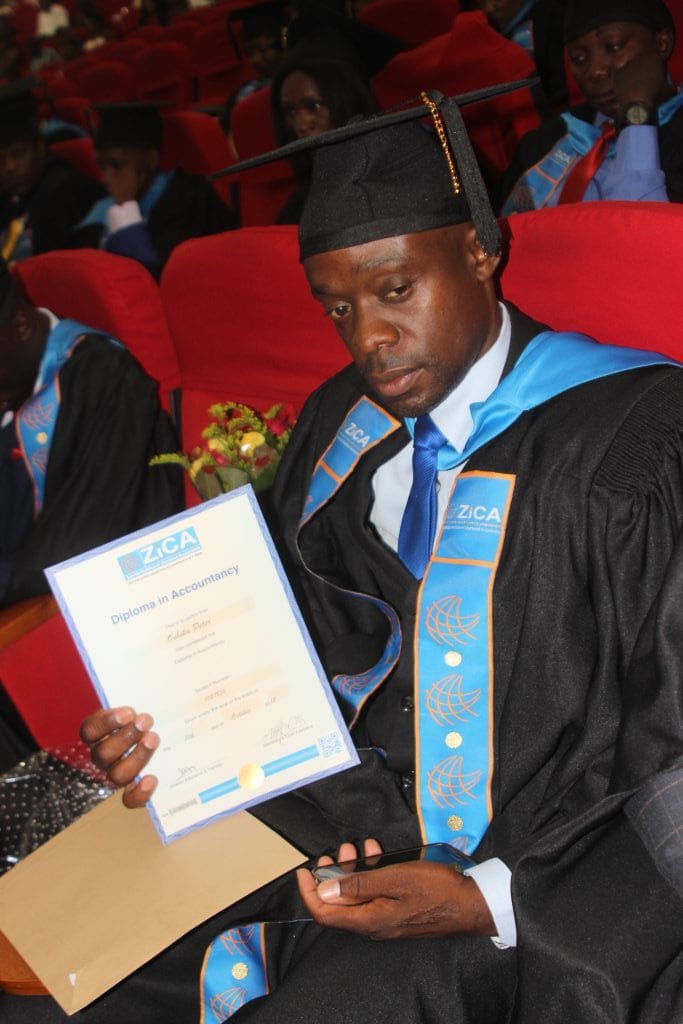 Congratulations for completing the Diploma in Accountancy Programme!!!!!  
Following your completion of the Diploma in Accountancy and you may wish to advance your studies in accountancy and join the leading network of Chartered Accountants and Business leaders. CA Zambia is the qualification that will meet your career aspirations.  CA Zambia is a globally respected professional accountancy qualification that equips graduates with professional expertise needed to succeed in the world of business.
Enrol on the CA Zambia professional qualification and become a Chartered Accountant and Business leader.  To register you should possess:
A Grade 12 School Certificate or its equivalence with Five (5) O level credits or better including English and Mathematics (duly certified by ECZ)
One (1) passport size photos
Kindly note that if you intend to sit for the June 2019 examinations in the CA Zambia programme, you are required to submit the transitional form on or before 28th February 2019 and if you intend to sit for the December 2019 examinations you are expected to submit the transitional form on or before 31st August 2019.
Best wishes
Modest Hamalabbi
DIRECTOR EDUCATION AND TRAINING
Recommended Posts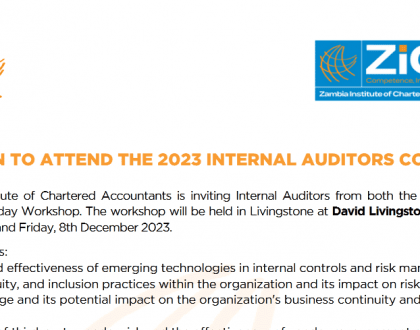 November 30, 2023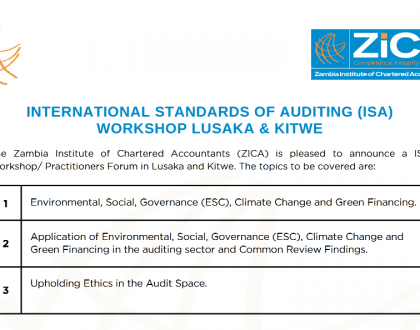 November 13, 2023